SPECIAL VEHICLE OPERATIONS
Luxury, performance and technology taken to the highest level to create unique Jaguar cars.
​Stunning performance, unsurpassed luxury and cutting-edge technology. Special Vehicle Operations showcases the very best of Jaguar with a range of exclusive SV-badged halo models, limited-run collectors' editions and uniquely engineered projects.​
OUR FACILITIES
Special Vehicle Operations is based at our £20m Technical Centre in Warwickshire, England. This specialist manufacturing facility is Jaguar Land Rover's Centre of Excellence and home to a team of 200 automotive specialists. SVO's 20,000m2 headquarters has over 40 engineering inspection bays and a world‑class paint facility.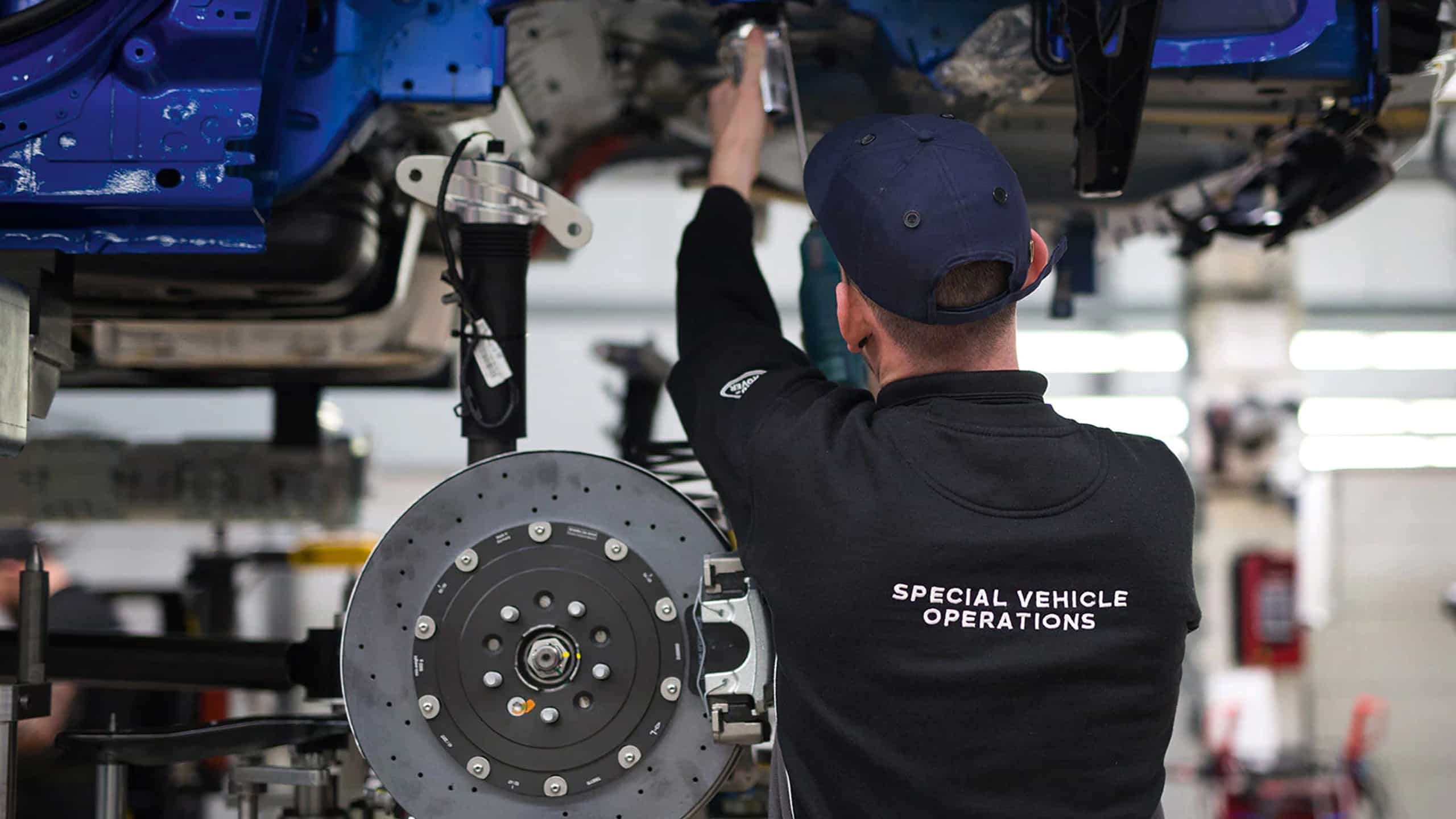 OUR SPECIALIST CENTRES
Our SV Specialist Centres are a vital destination for anyone who is looking to experience our unique vehicles up close, and talk to our team of SV experts.
SPECIALLY TRAINED TECHNICIANS
SV vehicles are extra special, and therefore require specialist attention to match. That's why our SV Specialist Centres employ the highest qualified Jaguar technicians only. Technicians at SV Specialist Centres receive enhanced training to ensure your vehicle receives the best possible care.
LOCATE AN SV SPECIALIST
Once you have inputted your postcode please select 'SV specialist centres' from the filter by services menu.