ENTERTAINMENT AND INFORMATION
ON YOUR TOUCHSCREEN
Designed to make driving safer and more enjoyable, Touch and Touch Pro deliver our most advanced car infotainment systems ever. Connect your smartphone to access apps, enjoy music through the high-quality sound system and navigate your world.
TOUCH PRO
Featuring a 10-inch Touchscreen that facilitates touch, swipe and pinch-to-zoom gestures to control your maps, media and settings, Touch Pro is Jaguar's most advanced multimedia system ever. Keep your eyes on the road by using intelligent voice recognition to complete tasks more safely.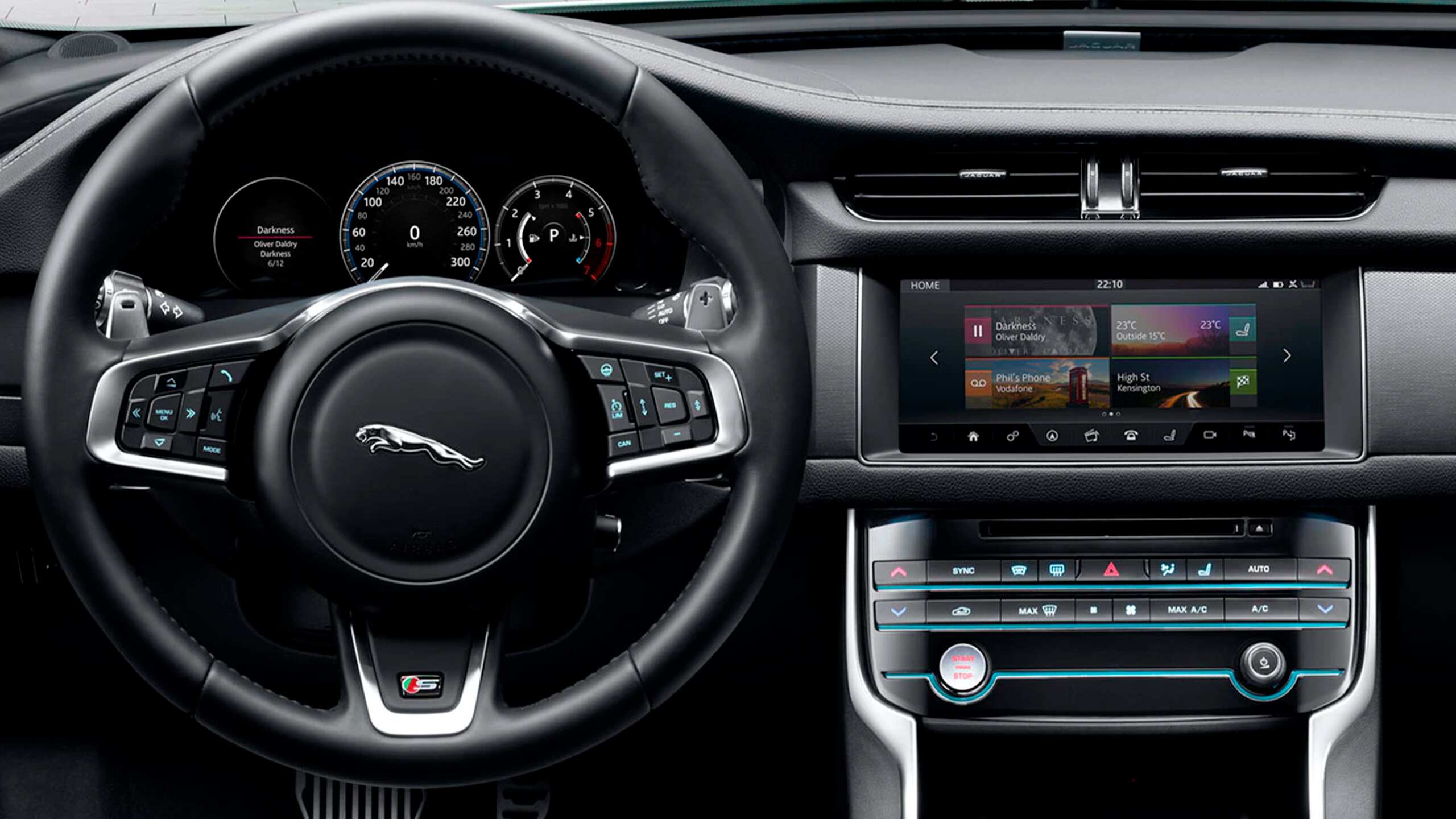 TOUCH
Control your in-car environment with Touch, which also links you seamlessly and securely to your Jaguar when you are elsewhere. Enhance your drive using the multimedia hub that hosts everything from car navigation to DAB radio.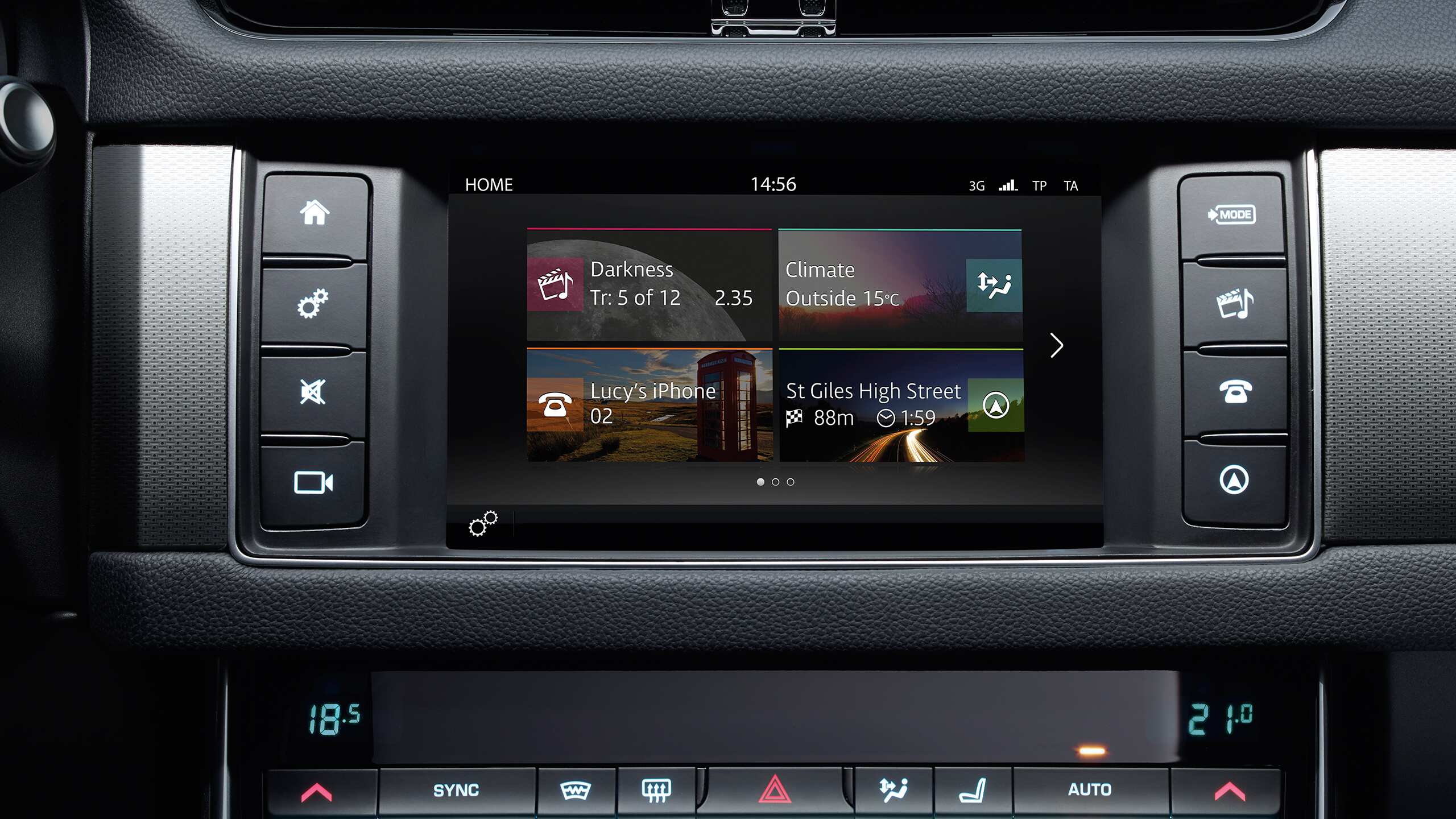 As we roll out InControl, specific features described may be optional and market or powertrain dependent. Please consult your local Jaguar retailer for availability and full terms in your country. Certain features require an appropriate SIM with a suitable data contract, which will require a further subscription after the initial term advised by your retailer. Mobile connectivity cannot be guaranteed in all locations.
All in-car features should be used by drivers only when safe for them to do so. Drivers must ensure they are in full control of the vehicle at all times.